Thanks for your interest in getting a booth and table at GWTS & GWLF 2019. Below is more information on how to apply for your booth (or table). Filling out the application does NOT guarantee you a booth (or table). All payments should be done through the online system by Credit Card, or Bank transfer payment.
One exhibitor pass will be given with every booth(3mt*2mt) or table(1.6m*0.6m) purchased.
* Booth Package includes for 1 person free admission with Gala Dinner.
* Table Package includes for 1 person free admission WITHOUT Gala Dinner.
Download contract & application form, and fill out the application form.
Submit the application form to our official E-mail (gwlf@leeconvention.com)
Complete the payment through the online system or bank transfer payment.
Size
Type
Cost
Package
3mt * 2mt
Octanium Booth
$1,010 (USD)

3 Spotlights
Sign with Company Name
220V Electricity Outlet (Two Phase)
1 Table & 1 Chair

1.6mt * 0.6mt
Table with Table Cover
$550 (USD)

1 Table with cover & 1 Chair
Signage Stand for Company Name
*VAT included
Offered Useful Networking Opportunities For Exhibıtors And Visitors.
Opportunities of being a part of down-to-earth networking platform that will bridge and link global women.
Opportunities to develop your country or brand recognition and corporate image with this prestigious exhibition.
* This picture is sample of typical booth and table.
Booth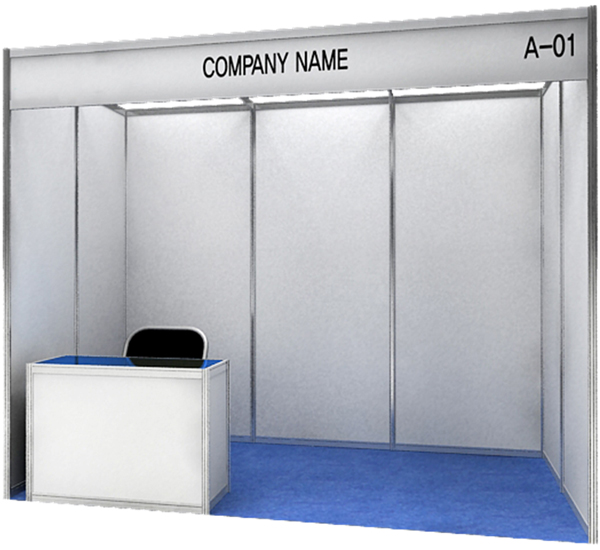 Table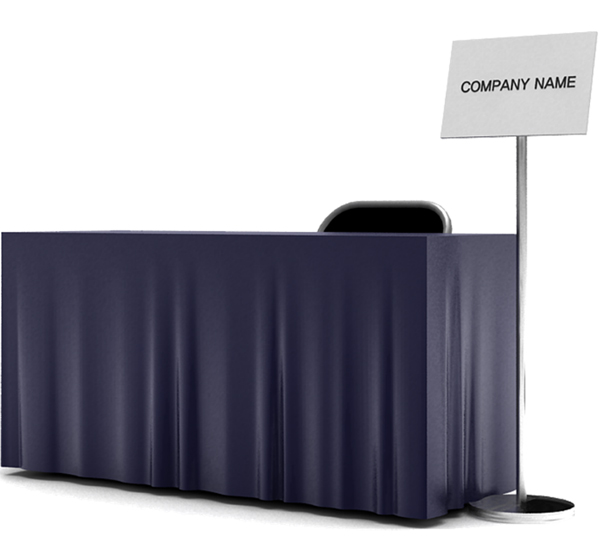 ADDITIONAL Exhibition Equipment RENTAL
If you need an additional items, you can check attached Exhibition Catalog files for the additional supplies and contact our partner right away.
The deadline of additional exhibition equipment rental is

until 6th September (Fri.), 2019

. A 30% surcharge is applicable for orders received after deadline.
You may not order on spot.
About the additional exhibition equipment rental, please contact our partner (TSM Co., Ltd.)

Attendant : Jae-hyun, So (Tel. +82-51-740-3500)
Mail: tsmexhibition@gmail.com
Exhibition Lay-Out

On-Line Registration
Participants must sign up for an account on the on-line registration system to start process. We kindly ask you to give the full and correct information in the required fields. These information will be used for all communications, badge printing, invoice etc.
All payments should be made in Dollar (official currency of the convention). An automatic confirmation e-mail will be sent to the participant upon completion of payment. Receipt can be downloaded from the on-line registration system after the payment is confirmed. Also, we can send you an Invoice if you require.
Allocation of Booth Space
Space allocation will be made on a "first come, first served" basis. Space allocations will be made in the order in which application forms with payment are received. However, to facilitate an effective layout of the Exhibition and if the Organizer believes it to be in the best interest of the Exhibition, the Organizer has the right to make a stand reallocation at any time.
Cancellation of Registration / Refund
| | Until August 31st 2019, 18:00 KST | After September 1st 2019 |
| --- | --- | --- |
| All Cancellations | 50% refund of total booth cost | No Refund |
| Reduction/Modification | 50% refund of reducted booth cost | No Refund |
Notification of cancellation must be made in writing and sent to the Convention Secretariat by e-mail or fax. After exhibition space has been confirmed, a reduction in space or any other kind of modification is considered as a cancellation. Reduction in space can result in relocation of exhibit space at the direction of organizers. All refunds will be made after the summit.
Method of Payment
All payments can be done through the online system by Credit Card (MASTERCARD & VISA are accepted). Online payments will be processed through the secure payment page of the Convention online system
All payments should be made in Dollar (official currency of the convention).
Bank transfer payment is also available, all bank charges for remittance must be paid by the registrants.
| | |
| --- | --- |
| Account Owner | GWTS |
| Bank Name | BUSAN BANK |
| Branch Name | MARINEZENITH |
| Address | First Floor, ZENITH SQUARE, 1407, WOO-DONG, HAEUNDAE-GU, BUSAN, KOREA |
| Account No. | 113-2012-1791-06 |
| Swift Code | PUSBKR2P |